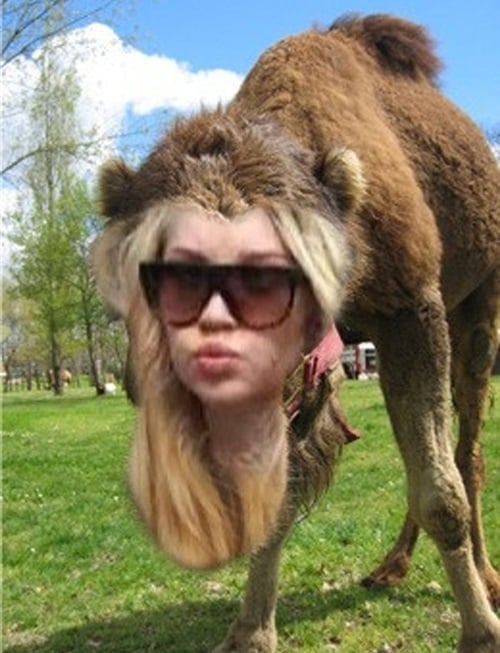 ---
Once again the infidel haters are attacking Amanda Bynes and calling her "crazy" for tweeting the above sexy photo of her face superimposed on a camel.
It is hard to tell where Amanda Bynes' head ends and the camel begins. Clearly Amanda's Photoshop skills are second only to the man who made brother Barack Obama's birth certificate.
Not only is this Amanda Bynes camel photo not "psychotic" like many are claiming, but to anyone with taste (i.e. us Muslim men) it is an extremely erotic work of art.
Amanda Bynes and camels share many similarities (except for the fact that Amanda doesn't spit she swallows) as both have large humps, and us Muslims would enjoy riding either long and hard through the desert night.