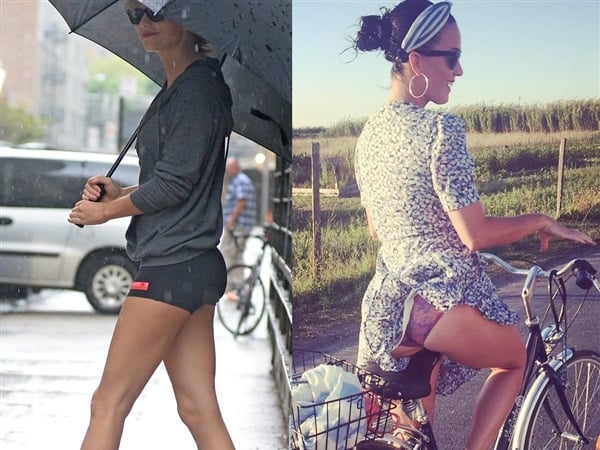 ---
Former friends turned bitter rivals, Taylor Swift and Katy Perry battle it out by showcasing their asses in the photos below.
First up we have Katy Perry who flashes her panties covered plump rump while riding a bicycle in the upskirt pic below. This is a strong showing by Katy, however sadly moments after this photo was taken the bicycle contracted a militant strain of gonorrhea and had to be put down.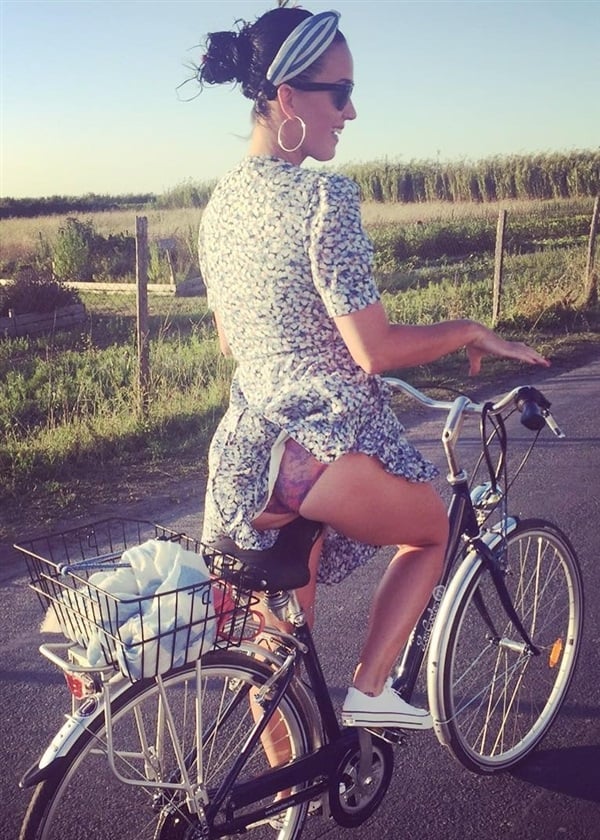 In response to this Katy Perry ass challenge, Taylor Swift hit the streets of New York in tiny spandex booty shorts which highlight her blossoming tight little turd cutter in the photos below.
It is difficult to say which butt won this battle. Both have their admirable qualities, as Katy's larger hindquarters would be useful for pulling the plow, and Taylor's tiny tush is perfect for filling in for a bacha bazi (dancing boy) in a pinch. However, since both backsides are attached to brazen whores it doesn't really matter who's shit box is better, for in the end they are going to get lapidated just the same.