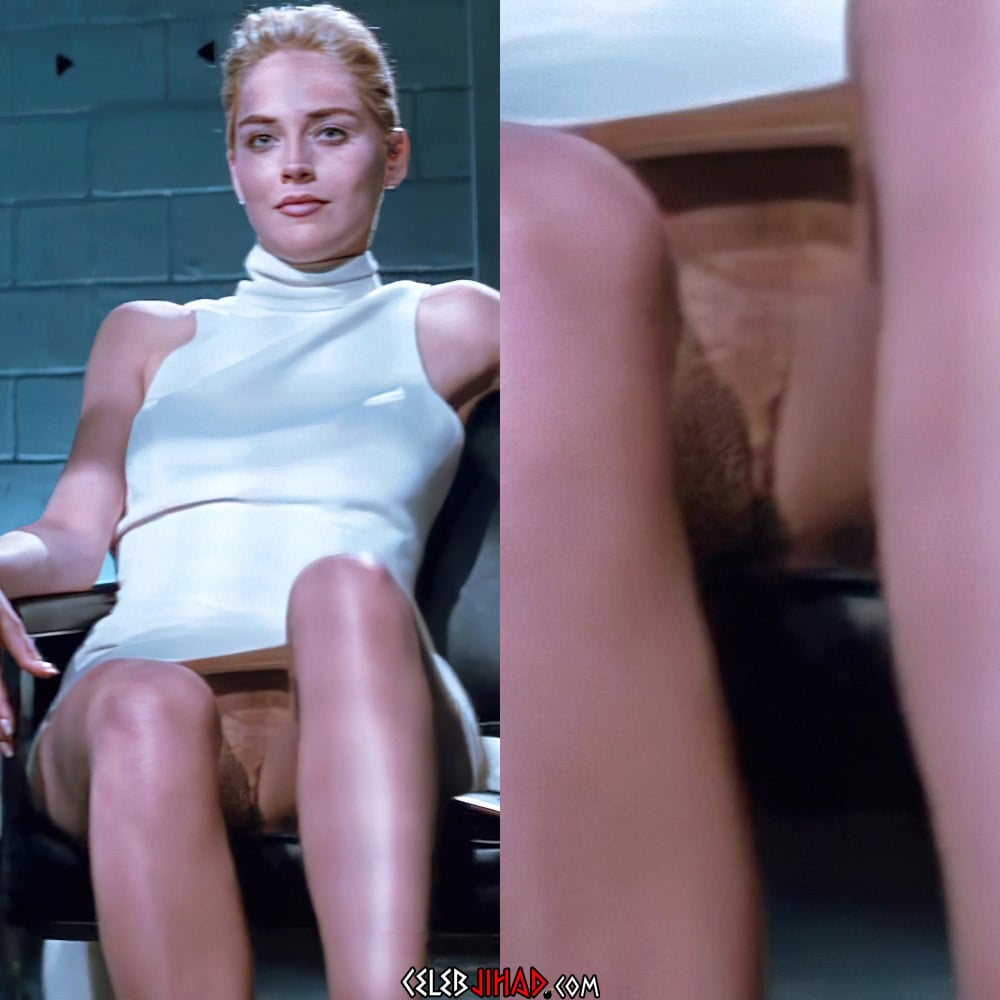 ---
Sharon Stone's (in)famous nude pussy flashing scene from the film "Basic Instinct" has just been color-corrected and enhanced like never before in ultra high definition.
No doubt when the brazen exhibitionist Sharon Stone paraded out her penis purse in this scene she was hoping that in 30 years time us brilliant Muslim men would develop the technology to expose her sinful snatch in all of its deeply depraved glory.
Of course now that we have taken Sharon's sex slit to this level of clarity, it is only a matter of time until we are able to fully bring it to life… For when virtual reality technology begins to really take off and combine with our A.I. (Advanced Islamic) video editing skills, Sharon's shorn piss flaps will be able to be presented right in front of our faces… So that we can properly denounce them.